OFA Annual Lunch - 17 March 2018
The 86th Annual Gathering of the OFA took place on Saturday 17 March at the Farnham Hog's Back Hotel.
In spite of a heavy snow storm and an ageing of membership the former pupils and staff of Farnham Boys Grammar School, almost sixty in total, attended. As usual former pupils of this school travelled from across the country to spend time with their old pals; one made his annual visit from America to coincide with the lunch and another had travelled from Sweden.
It is usual to read out a list of those Old Boys who have died during the past year and this time there were fourteen names read out, showing that in time this organisation will come to an end. A sad thought as the school has been part of the history of Farnham for over 400 years. This year we were represented by Mike Mehta, Julian Walden and John Clarke.
The main guests were Dr. Jason Jones, current Director of Farnham Sixth Form College, and Mike Potter, former Chief Executive of the Guildford College Group. The Toast to the School was given by Richard Lord and the Toast to the Association by Barry Hall. The current President and organiser of the event, Roger Edgell, replied to both toasts. Roger has been the President for two years and Cyril Trust praised his dedication to the position.
The afternoon ended with all standing for the School Song and the National Anthem. The whole occasion was managed most skilfully by stand-in Toastmaster Wally Walsh.
We look forward to another enjoyable lunch in 2019.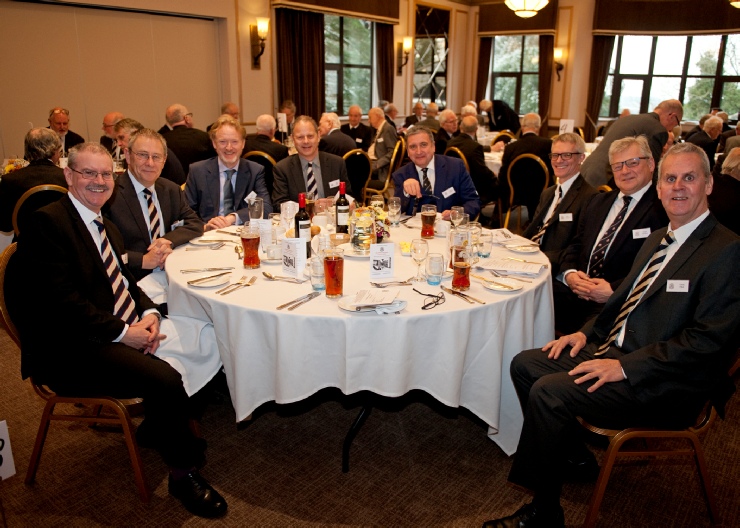 Mike, Julian and John at this year's Annual Lunch