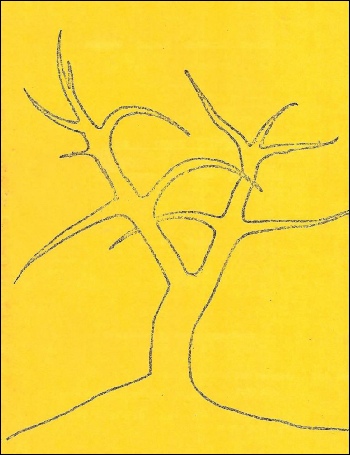 The College production of Chekov's classic play was performed between 9 - 11 December 1976.
We have added the complete programme including the full cast list.
We currently have no reviews and just two photographs of this production.
The play was directed by William Trotter (who also compiled the notes on the play, reproduced below), assisted by John Innes; with design by Anne Weeks. Costumes were by Pauline Barraclough.
One of your Editors remembers Martin Collier remarking during the interval of one of the performances that the audience "were a load of plebs" that evening. David Collinson overheard this remark, retorting "My parents are here tonight and they are not plebs!"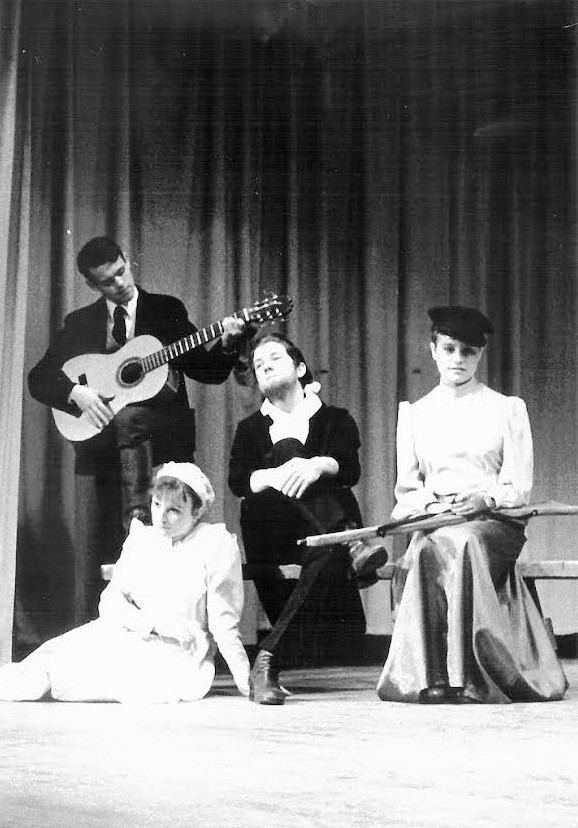 The Cherry Orchard: Martin Collier, Cathy Bowring, Nicholas Gregory and Alison Warren. Martin recalls the music he played on the guitar was specially written by Geoff Whiting, who also taught Martin how to play.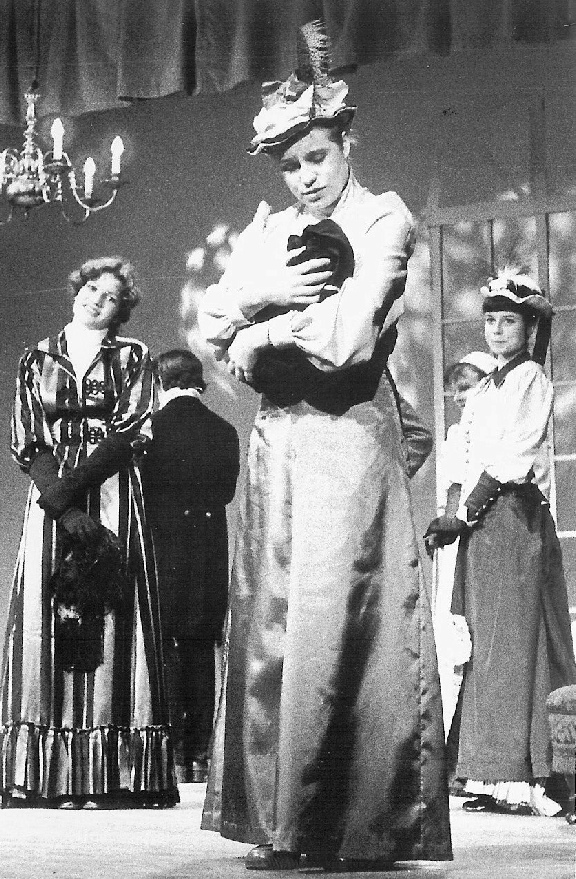 Alison Warren presumably cradling a baby, Helen French (left) and Kathryn Wallis
(right).