We regret to report the death of Duncan Steel, who died on 13 February 2004, following a short illness. The following is the obituary which appeared in the "Farnham Herald" in February 2004
Duncan Steel: 'He was tenacious and diligent'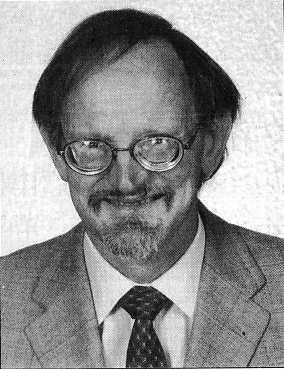 "TRIBUTES have been paid to councillor Duncan Steel, who died last week after a brief battle with cancer.
The Liberal Democrat Waverley borough and Farnham town councillor was the subject of cross-party commendations at a Waverley full council meeting on Tuesday.
Lib Dem Waverley leader Chris Slyfield said of the former Farnham Grammar School maths teacher: ''I enjoyed working with Duncan Steel. He was very tenacious, like a dog with a bone and his great forte was transparency. He will be a great loss to this council. He was an extremely diligent worker."
Fellow Lib Dem Victor Scrivens recalled the evening of Tuesday, September 16, when Mr Steel, 63, was first taken ill at a Waverley meeting.
"He loved being able to respond to questions and it was awful to see him that night unable to respond to questions. He was determined and diligent but he wasn't dogmatic and he was always a fine councillor among the people he represented."
The leader of the Conservative group on the council, David Harmer, said: "He was very reliable and you always knew he had read the papers before a council meeting and had understood them. When he agreed with me, I felt confident I was probably right. His loss will be deeply felt."
The Lib Dem prospective parliamentary candidate for South West Surrey, Simon Cordon, said: "Duncan was an assiduous campaigner for the rights of the individual against bureaucracies. He was passionate about the local and international environment.
"I know from personal friendship and experience his enormous kindness and generosity."
Mr Steel, who was married to Val, with whom he had four children, ran a games shop in Aldershot, which he passed on to his son, Daniel, a former Waverley councillor himself. He was also treasurer of the Farnham Liberal Club.
He died in the Royal Surrey County Hospital on Friday, February 13, after being diagnosed with an inoperable brain tumour."