50 Year Party: 1971-2021 Gallery
This gallery includes pictures from the FGGS & FGS 50 Year Party which took place in the College on 26 September 2021.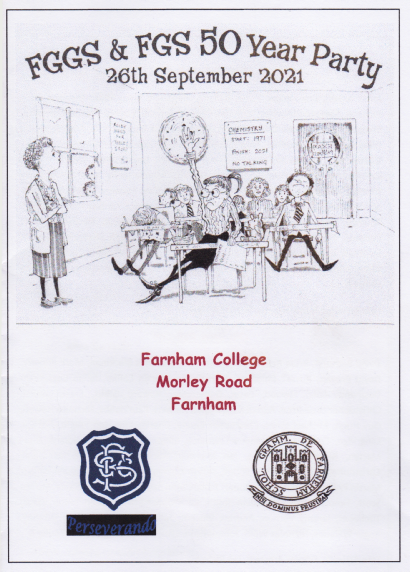 A special programme was printed for the event. This includes roll calls for boys and girls, the order of events, RIP and thanks. An insert included the words for "Jerusalem" and the FGS School Song.
Click on the image for a pdf version of the full programme.
Commemorative balloons were an important preliminary to the party, as you can see here.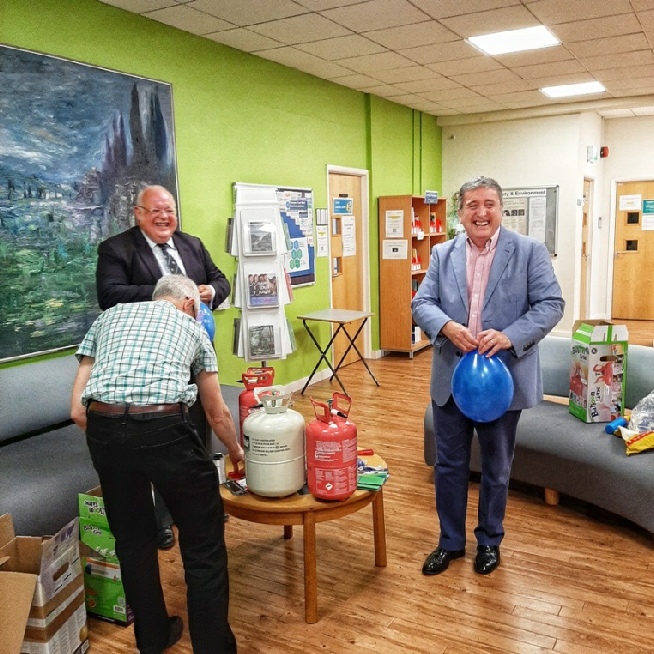 Martin, Julian and John get to grips with the technology.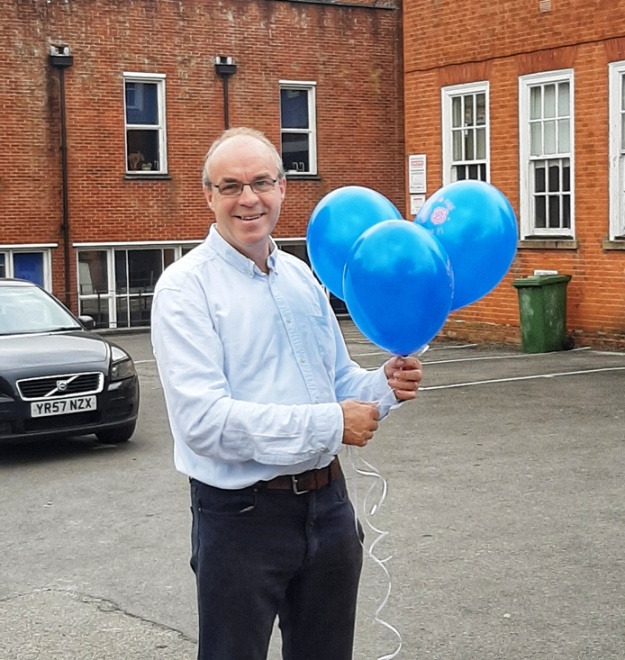 Chris with a batch of balloons for the entrance to the car park.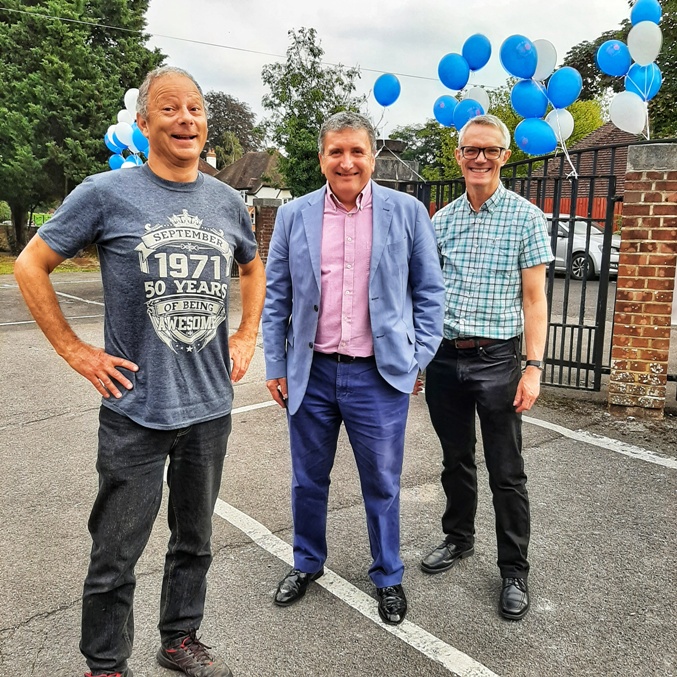 Job done! We think most of the balloons ended up in an unofficial and unplanned balloon race.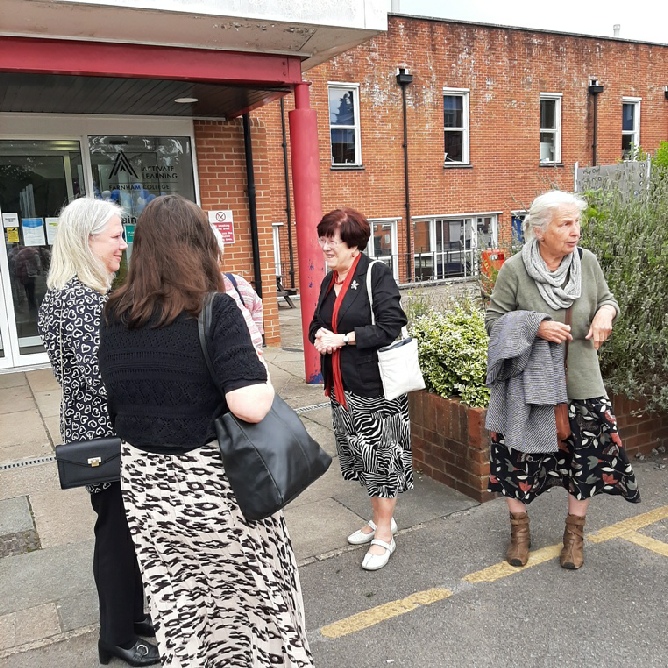 Arrivals to the party included Georgina Crawley and Suzanne Gamm …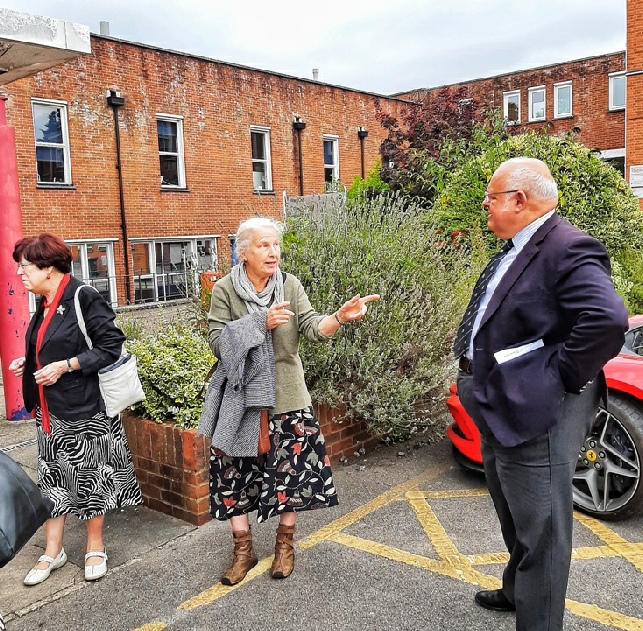 … who chases Martin for some very overdue homework.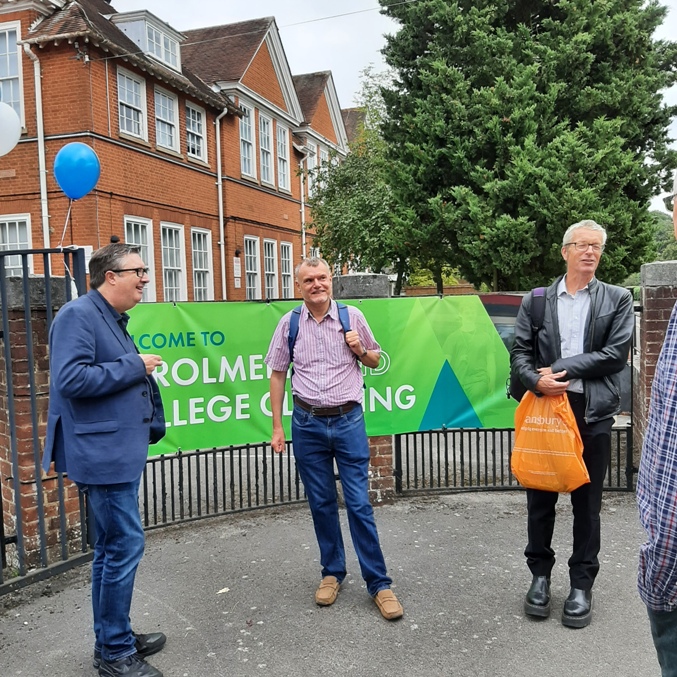 Chris and Mark contemplating the best way to steal the answers to the quiz from David's carrier bag.
The party officially began with speeches at noon. Lesley (Voice) made a memorable speech, sharing her memories of FGGS and the College and you can read it in full here.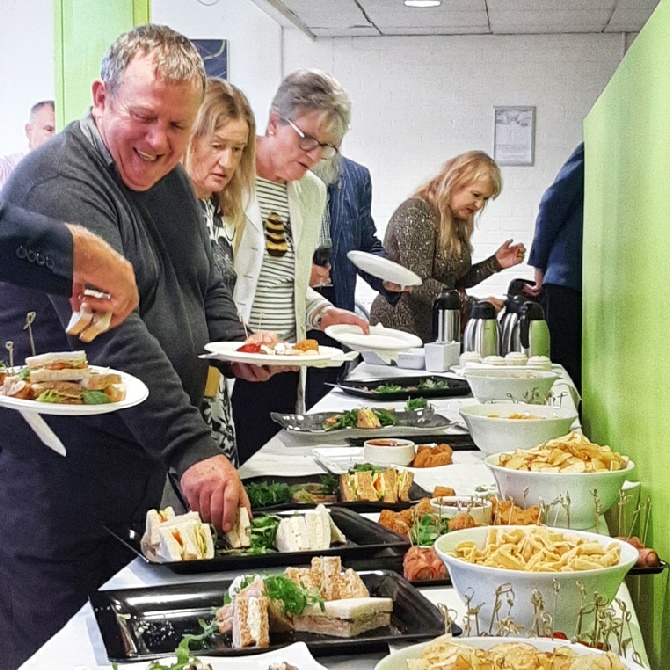 The rush for lunch.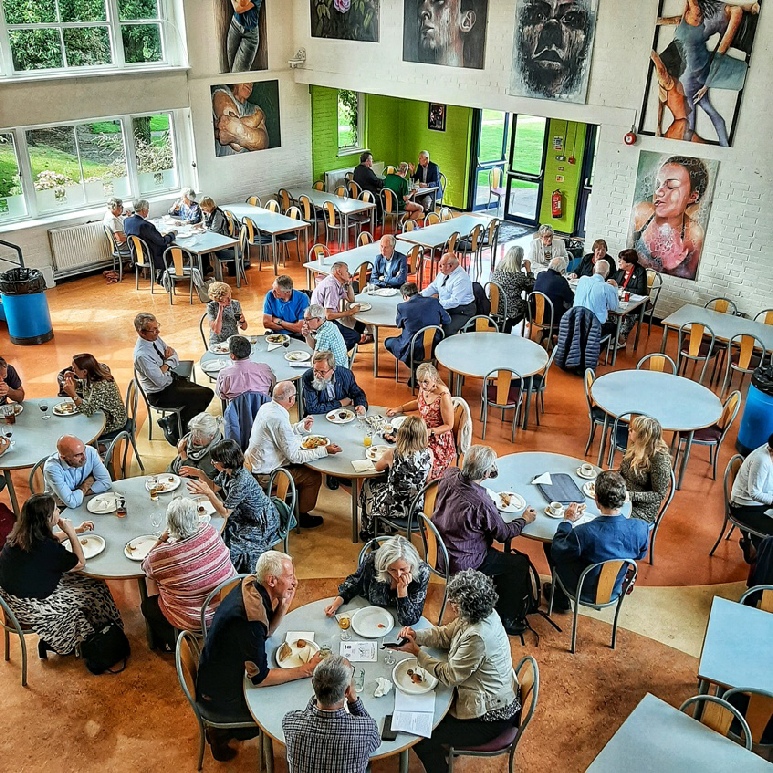 This is what we came for …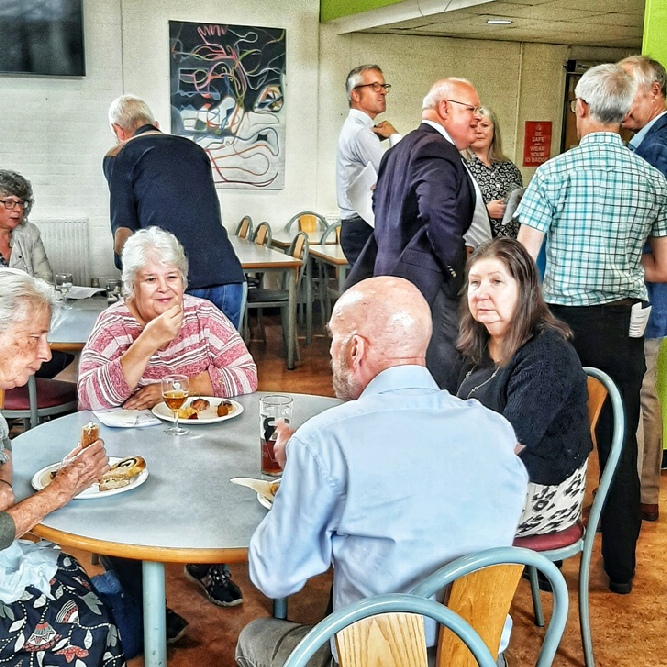 … catching up with friends.
During the afternoon we were treated to David's devilishly difficult 60 question quiz, followed by "Jerusalem" with choir and Chris Hand on the piano.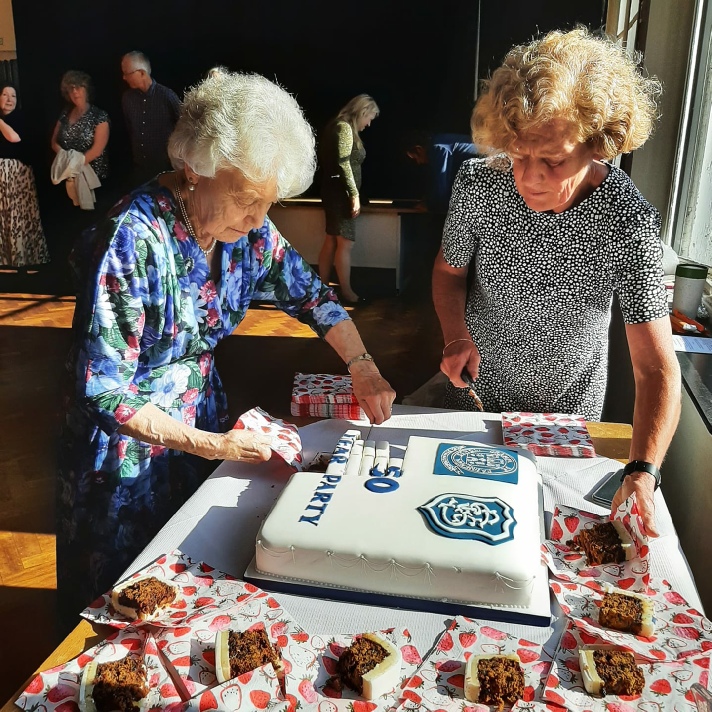 The superb celebratory cake was cut by special guest Julia Wilson (nee Beeken). Julia attended FGGS from 1947-55 and her father Harold "Harry" Beeken taught English at FGS having been appointed in 1930.