This is the eulogy by Chris Fitch which he read at Matthew's funeral. Sadly, Matthew died less than three weeks after his father, Stanley Owen, on 16 August, 2012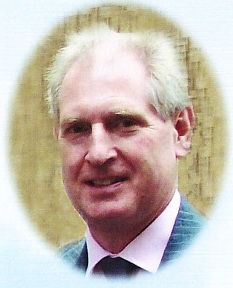 Matthew was born in Bristol on the 29 October 1957, the younger son of Faye and Stanley and brother of Howard. They moved to Farnham in 1960, where he lived for the last 52 years.
Matthew first went to school at Church House Preparatory School in Farnham and then later went on to Farnham Boy's Grammar School.
I didn't know Matthew at Church House but I know that one of his most enduring memories was when Farnham and his school were both flooded.
I first met Matthew in November 1971 (over 40 years ago) when I joined the Grammar School as a "newcomer" – he was the person who, unprompted, "took me under his wing" and helped me make friends and become part of the School.
Matthew was very good academically at School and I know that he remembered his School days most as a very happy time when, as well as setting himself up for the world of work and being a grown up, he had fun and made lifelong friends. On the news of Matthew's passing two friends from that time, who had not seen him since, commented - "even in those early days, over 40 years ago, we all knew Matthew as a calm gentleman"; "He was a truly great person and one of the nicest and kindest boys I have ever met". These are words that ring as true today as they did then. He often spoke fondly of his school days and regularly attended the Old Farnhamian's reunion dinners.
The school kindled Matthew's love of sport – he represented the school at many sports including his favourites Hockey (like his father) and Rugby.
Feeling deprived of sport after leaving school he made good use of the newly built Farnham Sports Centre and won the Farnham Town Volleyball competition one year with a team of ex sixth-form friends. He also took up golf and I remember many summer holidays when we would play golf every afternoon and evening in Farnham Park, have a drink in the town and then play the first four holes again in pitch darkness before heading home across the park (something that he continued, in part, with Sam in later years). He was also very good at bar billiards a skill honed through years of practice at The Cricketers in Hale when our parents thought we were at each other's houses helping each other with our homework and revising.
In 1977 he left home to attend Bishop Otter College, part of the University of Sussex in Chichester to do a teacher training degree, however, after the first term, he decided that teaching wasn't for him and he swapped courses and studied English and Religious Studies. He loved university life, especially the rugby! He played full back, which, for the non-players among us, is the person who does all the kicking and hangs around at the back, which is why (according to Helen) he retained his good looks. Although he enjoyed playing I know that he enjoyed the social life even more, especially celebrating their wins and defeats at The Eastgate pub in Chichester. He was also responsible, as Entertainments Rep, for booking bands and building a bar in the student's union (from which he was immediately banned). On returning from university he continued to play for Farnham Rugby Club until he got too old and found it would take the whole weekend to recover from a game.
After university he had various jobs ranging from part time work at a glue factory to a short stint as a hospital porter. One job he enjoyed was working for a company that decided whether to air Australian TV shows in Britain. On one occasion he voiced his opinion that Neighbours wouldn't be very successful, and as you can imagine, he didn't stay there much longer. He then worked for Westminster City Council before deciding to apply for the civil service. He passed the interview board and started working at the Ministry of Defence in 1982, moving to the Foreign and Commonwealth Office in 2000 where he worked in the Workforce Planning Department.
Matthew kept work and home life quite separate, once he had stepped off the train he didn't really want to talk about it. Helen and his family often joked that he was really a spy; but his excuse was that he had signed the Official Secrets Act. So it was so nice for the family to receive so many tributes from his work colleagues, saying how well liked and respected he was for his professionalism and expertise and that his modesty, good humour, kindness and calmness came shining through at work. These lovely tributes have given his family great comfort at this sad time.
On his return from university he asked Helen, who conveniently lived opposite, out for a drink which was soon followed by "but you will have to drive". She should have known. Although Matthew was a member of a winning Lottery syndicate, meeting Helen (or his parents deciding to move in opposite) was undoubtedly the luckiest day of Matthew's life. The romance blossomed and three years later in 1984 they married (a day I personally remember as Matthew's best man). They moved into their first home in Holybourne where Sam was born four years later and in 1990 they moved to Wrecclesham and six months later Amy was born.
Matthew absolutely adored his children and was a fantastic dad. He threw himself into fatherhood in every way. As the children grew up he took an active part in their school life and hobbies. Both Helen and Matthew joined the PTA at the children's' school and became very active in helping to organise fetes and fairs, building adventure playgrounds and gardening. Helen and Matthew even dressed up as Punch and Judy when the school participated in the local carnival, guess which one Matthew was? Later on he became a parent governor and put his expertise in finance to good use. When Sam and Amy went to secondary school he would spend endless hours helping them with their homework.
When Sam became interested in football Matthew sacrificed his Sunday mornings driving to all corners of Surrey to watch Sam's team lose pretty much every week. Thankfully they shared a love of Manchester United and got to enjoy a slightly better standard of football, going to many games all around the country.
He shared his love of music with the kids too. When Amy decided to take up the violin he would patiently help her to learn new tunes, in particular the unforgettable Memories from Cats. As they got older Sam and Amy would invite him to go to various gigs and festivals. They have both downloaded his hundred favourite tunes, so his music will live on. He even sent Amy and Charlotte a selection of motivational tunes to keep them going during the final months preparing for their degree show.
Amy inherited Matthew's love of painting; he found it a great form of relaxation. He beamed with pride when he walked round Amy's degree show and he wanted to purchase one of her final pieces if no one else bought it.
He was so proud that they had done so well at university, that Sam was enjoying living and working in London, and that Amy had found work in a local gallery but still found the time to continue with her painting.
Apart from his family Matthew had many other passions in life. I have already talked about his love of music. He had a large collection of guitars and a ukulele and would spend many hours strumming away. He had a great talent of being able to learn new tunes from just listening to them a few times. He would often entertain his friends at dinner parties by organising singalongs, with him on the guitar. He even wrote his own music and sent it off to a record company, but sadly was not successful.
His other main passion was bird watching, which Helen and he combined with their love of walking. They had both missed doing this over the last year or two.
His latest hobby was the vegetable garden that he and Helen built together. He got quite obsessed with it to the extent that he would go straight out to check on the vegetables when he returned home from work. He had even been known to play his guitar to them to encourage them to grow. He had been very frustrated lately that he had not been able to attend to them himself.
Matthew had such a thirst for knowledge, reading and crosswords. He could retain and remember so many facts which amazed us all at times. He certainly will be missed at quiz nights (who wouldn't want Matthew as their first choice in their quiz team?). It was not just facts and figures – you could always depend on Matthew to provide you with sensible and dependable advice and help as a friend.
Finally, Helen and his family have received so many cards and letters that it is quite clear that everyone thought that Matthew was one of the good guys. We all have fond memories of him and there are too many words to express how we feel about him, he touched so many lives and was such a lovely, kind, caring, reliable, calm and modest man who will be missed deeply by us all and will live on in all of our memories and through his lasting legacy – his loving family.
Chris Fitch