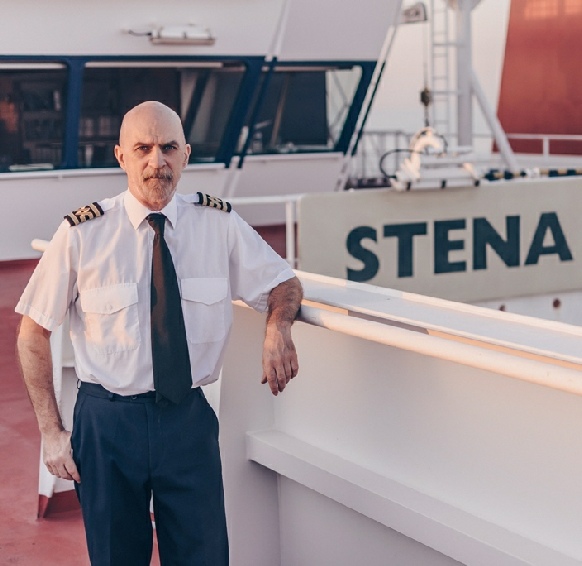 IAN NICHOLSON
FARNHAM GRAMMAR SCHOOL/COLLEGE 1972-1979
I don't really like talking or writing about myself so usually don't. I'm not sure I'm that good at it either but Mike Mehta has asked me to provide a few words about what I've been up to since leaving Farnham College in 1979, having been one of the final year's intake at Farnham Boys Grammar School in September 1972. So here we go.
The summer of 1979 was something of a disaster in terms of A level exam results. I had no interest in going on to university and so lost motivation and spent a lot of those last two years at F.C. wondering what the hell I was doing there. Just before sitting the exams I'd managed to line up a job at British Aerospace but the bad results meant I lost it before I'd even started it. That led to a year at Brooklands Tech re-taking the failed A levels, plus a new one, to buy some time while I decided what to do. Then in the summer of 1980 I saw an advert in the national press. Shell were looking for new recruits for their oil tanker fleet. Still with no idea of what I actually wanted to do with my life and the end of my year at Brooklands approaching I enquired and was invited to attend a selection process over two days at Shell Centre in London. From that point on everything happened at an alarming rate. I already had the necessary academic qualifications and somehow successfully completed the selection process. I was offered a job there and then, for some reason said yes, and then was pushed through the seafarer registration and seagoing preparation process that would normally take a few months unusually quickly. Within three weeks of making my initial enquiry, and before I really had time to think about what I was taking on, I was signed on a VLCC (super tanker) and heading from Rotterdam to Forcados in Nigeria. And so began my love affair with seafaring and the Merchant Navy. It is a job that either makes or breaks you. The rate of attrition amongst new recruits was very high and most people that knew me at the time (parents included) thought I just wasn't "the right stuff" and wouldn't last. But now, 38 years later, I am still at it and have been sitting in the top chair for quite a few years now.
After 3 years of training at sea and at college and a lot of exams I gained my first junior license (or Certificate of Competence to give it its proper name) in 1983. After gaining the required sea time as a junior officer and after two more sets of college time, some fire- fighting training with the fire brigade, some very unpleasant training in medical matters and an awful lot more exams covering everything from Navigation to Business and Employment Law to Ship Construction and Stability to Meteorology and more (including rather scary face to face oral exams) I gained my Chief Officer license in 1987 and qualified as a Master Mariner holding an Unlimited Class 1 license in 1991. That was just about as quickly as the qualifying process would permit back then.
Over the years I have worked for quite a few companies sailing mostly, but not exclusively, on tankers of all descriptions ranging in size from 1,800 tonnes to well over 400,000 tonnes. Shipping lines that I have worked for include Oil Majors like Shell, Mobil and Saudi Aramco plus a few other famous ones like Cunard and P+O. I have traded literally worldwide for the majority of the last 38 years and presently work for Stena, the Swedish company that you might know as a ferry operator. I work for them in their international tanker fleet. My present charge (as of now, Apr 2018) is called Stena Supreme, a suezmax tanker of about 160,000 tonnes that trades on the spot market and so tramps around all over the world. I have been tied to this ship with my back to back partner (a Croatian Captain) for the last 5 years since it was almost brand new, working on a more or less 3 months on, 3 months off basis. As I am writing this we are anchored off Rizhao in China waiting to go alongside and discharge a cargo of Castilla Crude Oil. We had a long 7 week voyage from Covenas in Colombia where the cargo was loaded, through the Caribbean, round COGH and made a brief stop at Singapore to load some fuel and stores and change a few crew. I flew out to Covenas to pick up the ship after a few months off. I've no idea yet where we will be when I am due to come back home but knowing my luck it will require another long-haul flight to get back. I've grown to hate those long-haul flights. At least I don't have to pay for them.
The job has afforded me a lot of personal freedom and up until the age of about 40 I was a typical "Jolly Jack". Up until that age, apart from a motorbike that lived at my parent's house, I could fit all of my worldly possessions in a suitcase. And with that suitcase I spent most of my time off ship also travelling around the world (hence no-one could find me for the big 20 year reunion in 1999 or whenever). For quite a while in the 1990s I spent a lot of time in South Korea with a lovely local lady I met there while seconded to a ship new building group and standing by some new ships under construction in one of the shipyards there. We came close to getting married but too many things got in the way and we eventually went our separate ways. At the age of about 40 I decided it really was time to "move out of the suitcase" and buy a house like most sensible people do. Since then my wanderings during my time off have been rather more local but I still enjoy the freedom of the single lifestyle, something too difficult for me to give up now.
I often wonder how my life would have turned out had I got good A level results and ended up working for British Aerospace. I might well have forged a successful career there but I'm sure I wouldn't have enjoyed anything like as many adventures as I have done. Being a seafarer isn't so much a job as a way of life. I feel privileged to have been able to see so much of the world. The real world, not the touristy type world that most people are limited to seeing. And also, to meet so many people of different backgrounds. I've lived and worked alongside people of all colours, nationalities and creeds. Often, I am the only Brit present in whatever team I am working with. When I look back I can't help feeling that messing up those exams in the summer of 1979 was actually one of best things that has ever happened to me, though it felt a bit worse than that at the time. And incidentally, if anyone is wondering, I passed my A-levels second time round with reasonable grades during those hectic 3 weeks that changed my life back in the summer of 1980.