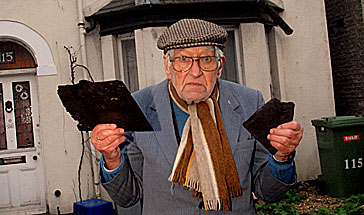 We have been alerted to a report which appeared in the Cambridge News (15 December 2009) about "plucky pensioner Donald Nicolson", who gave a con artist short shrift after he tried to trick him out of £2,500. The builder targeted his home which left the victim furious. But "Nick" managed to get a description of the con man and police have launched an investigation.
"Nick" is described as "a retired Latin and Greek teacher and a father of four", was quoted as saying "I am almost too ashamed to say but I have been taken in by a dodgy cowboy builder. He knocked on the door and pointed out a missing slate on the roof, which I was aware of. I agreed with him to fix it for £30. When I came out, I found he had pulled out some slates in quite a different place, exposed battens and torn the felt. He told me he would fix it for £2,500. Of course I sent him away with a flea in his ear. I called the police, who were incredibly kind and helpful. I am absolutely enraged that criminals can prey on old people like me in this way."
Please note - if the hyperlink to the article does not work, visit www.cambridge-news.co.uk and search for "bogus builder".
DNC !!!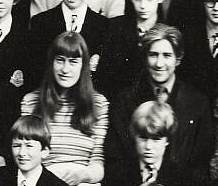 "Nick" in 1972 with "Big Bertha", the German Obergruppenfuhrerin
(from the School Photo)