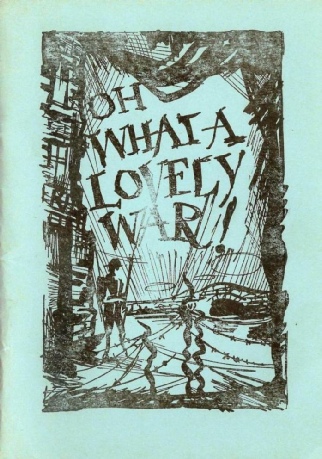 The earliest College production for which we have a programme is Charles Chilton's "Oh! What a Lovely War" which was performed sometime in 1975.
We currently have no reviews or photographs for this production.
The centre-spread (shown below) has a full list of the cast; whilst page 4 (shown at bottom of page) has further credits.
There was one interval of 15 minutes during the performances.
(Copy programme courtesy of Heather Webb)