The College production of Thornton Wilder's "The Skin of Our Teeth" was performed sometime in 1978 (or 1979).
We currently have no programme notes for this production, but Mike Mehta has unearthed this photograph from the production. Whereupon your Editors contacted Simon Trimarco for further comment. Simon was more than happy to oblige:
"Oh my god! It's from The Skin of Our Teeth, Thornton Wilder! That's me doing incredibly bad acting with Penny (I think, who was Mike's girlfriend at the time). Is the other girl Helen French? And Mike Ball, also doing over acting (but much better than moi!) AS Mr Antrobus. I've always remembered one line that Mike had as the cold was drawing in to kill off the dinosaurs: "It's not cold, it's BRACING".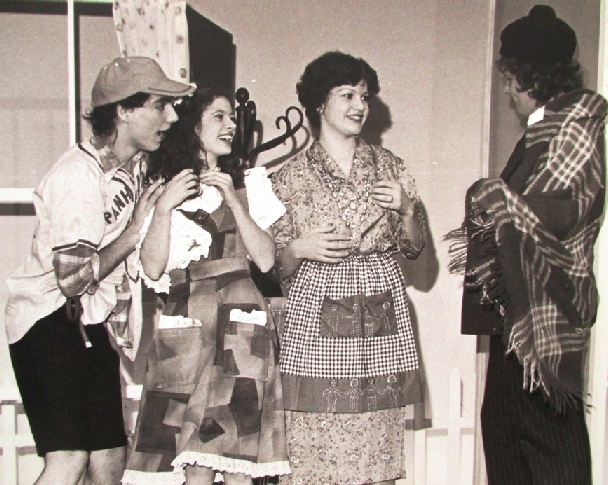 Simon Trimarco, Penny ?, Helen French and Michael Ball