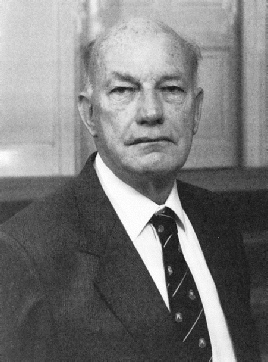 I was known (obviously) as "Robbie" and to one set of sixth form geographers as "Ferret". This, I discovered some years later, was apparently because when asked a question I would reply "Ferret around in that cupboard for (name of geography book) and look it up".
I first saw Farnham Grammar School in the summer term of 1956 when I played cricket for Godalming Grammar School. I was born in Leicester before the War and my father's employment moves in the 1950s caused me to attend three grammar schools; in Leicestershire, Yorkshire and Surrey. I returned to Yorkshire to take a degree in Geography and the Post Graduate Certificate in Education at Leeds University and my first post was at Tadcaster Grammar School at which the first form field trip was to the local brewery!
After two years I went to Malaya to teach in a British Army school for three years and was able to travel extensively in the Far East during the holidays. I had imagined that schools would be interested in a travelled geography teacher when I returned to England, but they were more interested in out of class activities and educational philosophy. One lady governor, struggling with the concept of "Integrated Studies", suggested that I might link up with the Domestic Science department when I was teaching wheat farming in the USA so the girls could make bread!
Two years after my return to England I succeeded Tony Moore in Room 15. In addition to teaching Geography I ran the Duke of Edinburgh Award group of the Combined Cadet Force. Peter Larby persuaded me to take a referees' course so Saturday morning matches could be taken with some confidence, and eventually became Careers' Master. In addition there was the social life of Thursday evening staff badminton in winter and cricket in summer.
Chris Chapple succeeded Doug Leuchars as head of Biology in 1968 and in 1969 there was the joint sixth form field course to South Wales. Chris had studied at Swansea and was able to organise accommodation in a hall of residence at the university. Lower sixth geographers from Farnham Boys' Grammar School and Farnham Girls' Grammar School and biologists from the Boys' school studied rivers, industry, glaciation and marine features and organisms for a week. And the tradition of "Mumbleing" was initiated. On the morning of the return journey all the students got up early (some had probably not gone to bed!) and walked to Mumbles Head to watch the sun rise.
And then came the college and the ladies from Menin Way. Geography was a popular A Level subject at Farnham Girls' Grammar School and with the intake from surrounding "feeder" schools there were four sets in each of the first and second year sixth forms. The junior forms were phased out and many new A Levels appeared to the detriment of Geography, which eventually came down to two sets in each year. I inherited timetabling from Donald Nicolson, examination organisation from John McLaughlin and took early retirement in August 1993.
However I stayed on in a part-time administrative capacity until 1997.
I therefore slipped gradually into retirement, teaching part-time in a private college in Guildford, coaching private pupils, marking A Level papers for the Edexcel Examination Board and maintaining my membership of the local Geographical Association.
Away from the academic my main interests are amateur dramatics and cricket. I appeared twice on the stage at the College in "A Winter's Tale" (the cast included Jeremy Hardy) and "Charlie's Aunt", but I usually kept such activities well away from Farnham, being a member of local groups in Guildford.
I started cricket scoring while I was still playing, and score at levels ranging from the local I'Anson League through MCC, county youth sides to junior internationals. I also teach people how to score.
Then there is always the dog to take for a walk!
From The Farnhamian, Vol. 15 (2008)