Blunderbuss News - 2019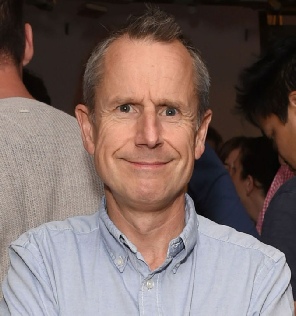 Jeremy Hardy (1961-2019)
It is with great sadness we record the untimely passing of Jeremy Hardy, who died on 1 February.
The tributes to his comic genius have been widespread, and we provide links to a number of these below. Jeremy was in the final Grammar School intake of September 1972, leaving the fully formed Sixth Form College in the summer of 1979. Jeremy went on to study at Southampton University, before embarking on his career as a comedian.
Many of us will remember his mischievous sense of fun at Farnham College, and Blunderbuss records his many appearances in theatrical productions. Some of us remember him as a waiter at the 1978 Leavers Dinner.
You can read obituaries on the BBC Website, the Daily Mail, the Evening Standard, the Farnham Herald, the Guardian, Hello!, the Independent, the Irish Examiner, the Manchester Evening News, the Metro, the Mirror, the Radio Times, and the Sun.
Obituaries have also appeared in the Daily Telegraph and the Times, but these can only be read in full with premium subscriptions to these sites.
Our obituary has been added here.
It is with great sadness that we announce the death of John McLaughlin, who died peacefully at home last night (2 April).
John was the last Deputy Headmaster of Farnham Grammar School (from January 1972 to July 1973) and served as Vice-Principal of Farnham College from 1973-1992.
John's funeral will take place at the Park Crematorium, Aldershot GU12 4BP at 12.15pm on Thursday 16 May.
We share with you one of the last photographs we have of "Sir", sitting alongside Janet Jude. It was taken last December at the "Celebration of Achievement" awards evening held at Farnham College. Details of John's funeral and his potted biography from 2007 may be found elsewhere on Blunderbuss.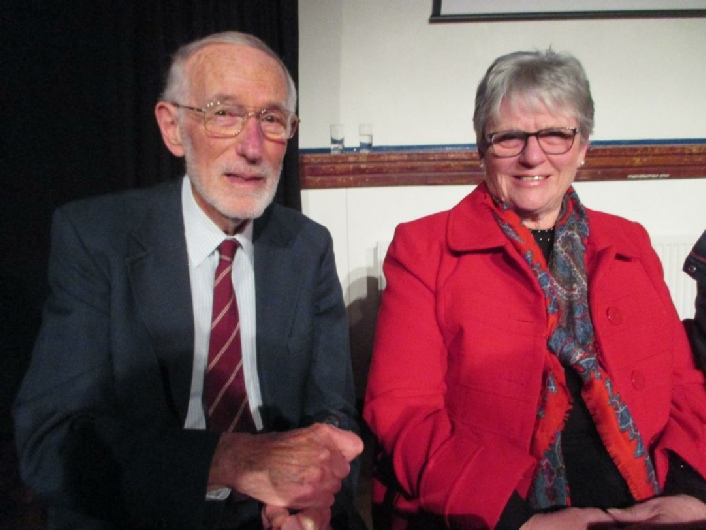 A New Chapter for Farnham College
At the beginning of April 2019 Farnham Sixth Form College merged once again. The new partners are Activate Learning from Oxford. This is a highly regarded group of colleges and it is hoped that they will inject more expertise and more finance into the three colleges that comprised the Guildford group. Activate Learning now includes colleges from Oxford, Reading, Bicester, Banbury, Wokingham, Bracknell, Farnham, Guildford and Merrist Wood.

One of the first changes was to rename Morley Road site as "Farnham College", with the words "Sixth Form" being dropped from the official name. This is also reflected on the Farnham College website.
Activate Learning are known for their excellent marketing and they published an article in the Life in Farnham magazine issued in May 2019, where they outlined their plans for the College.