Welcome to the Home Page of Blunderbuss!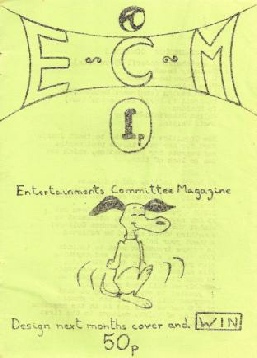 BLUNDERBUSS is aimed at former members of both Farnham Grammar Schools and Farnham College who attended between 1971 and 1979.
The website has developed over the last few years and aims to reach a wider audience through cyberspace which will (hopefully) prompt wider and faster feedback, and bring back happy memories.
Currently BLUNDERBUSS is masterminded by Mike Mehta and John Clarke, who just so happen to have been involved in the production of the original Roneoed editions of BLUNDERBUSS (courtesy of Mrs Brown).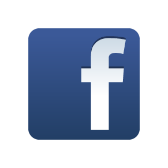 Our new Facebook Page!
Geoff Whiting kindly set up a new Facebook Group - "Farnham Grammar School Friends". Unfortunately "Blunderbuss" has already been used by another group.
We hope the Facebook Group will facilitate easier posting & sharing of photos and other memories, although we aim to keep the website developing along its usual lines.
Class of '71 - 60th Birthday Celebration BBQ - Sunday 16 August 2020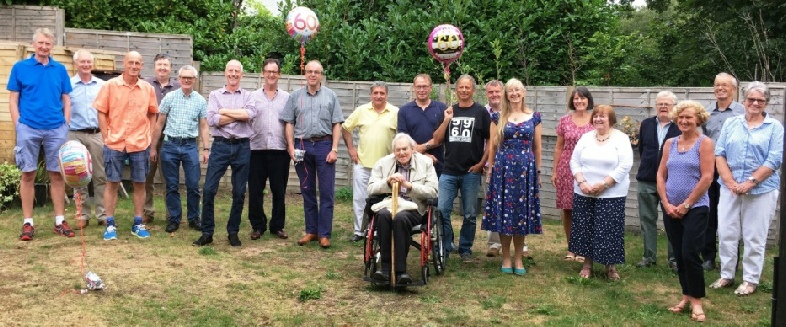 A very successful and enjoyable Birthday Celebration BBQ event finally took place at the "Barley Mow", Tilford on Sunday 16 August 2020. We were blessed with good weather and a special guest appearance of Rev. John Innes. Further photos have been posted on our Facebook page (see link above)
Your Entertainments Committee is now seeking views on the best venue for 2021 which will mark a full half century since we started at Morley Road or Menin Way. Possible venues include holding the event in the ground of Farnham College, with access to the building including the new memorabilia room. Alternatively we could hold the event at a local pub. Please do contact us with your suggestions/feedback, or post a comment on our Facebook page.
Donald Nicolson ("Old Nick")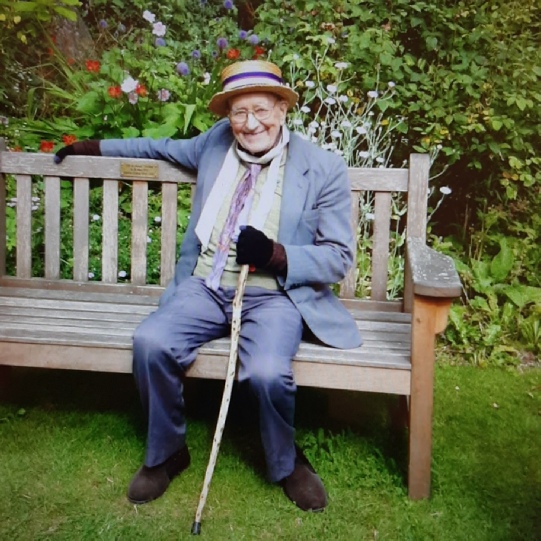 We are sorry to announce that Donald Nicolson, known to many as Nick, died peacefully on 7 March 2020 at Addenbrookes Hospital, Cambridge. A quiet funeral took place in Cambridge on 6 April.
After a couple of falls last summer he had needed daily visits from carers as well as support from family members, but he remained in his Cambridge house, where he had lived independently and happily since 1987, until his last three days.
Donald would have been 95 in May 2020, and had enjoyed a 94th birthday gathering at a pub last year with a group of his children, grandchildren and two great-grandchildren.
A memorial and celebration of his long life will be held once circumstances allow, possibly in the autumn.
Richard Hoyes, RIP
We regret to report the passing of Richard Hoyes, who died, aged 73, on 29 May.
According to the notice we have seen, Richard was the "much loved husband of Lizzie, father to Becky and Rachel, grandfather to Edward, and teacher for 47 years to numerous Farnham College and Alton School students.
"His sense of fun, kindness, zest for life and witty intellect meant he was always loved by those who encountered him.
"He will be missed but always remembered and loved for changing lives - and for his singular spectacles, ties and shoelaces."
We understand a celebration of Richard's life will be held at a later date.