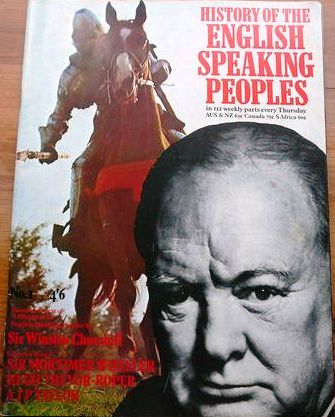 Part 1 of Churchill's History of the English Speaking Peoples partwork as purveyed by Mr Darker in the First Year. Sales profits allegedly went towards his Rolls Royce!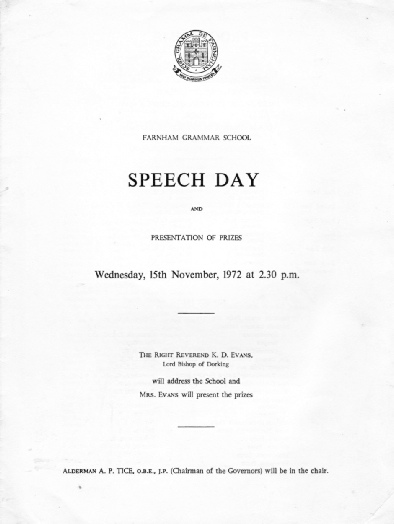 Programme for Speech Day and Presentation of Prizes, Wednesday 15 November 1972 at 2.30pm.
The Right Reverend K D Evans (Lord Bishop of Dorking) addressed the school, and Mrs Evans presented the prizes.
Alderman A P Tice (Chairman of the Governors) was in the chair.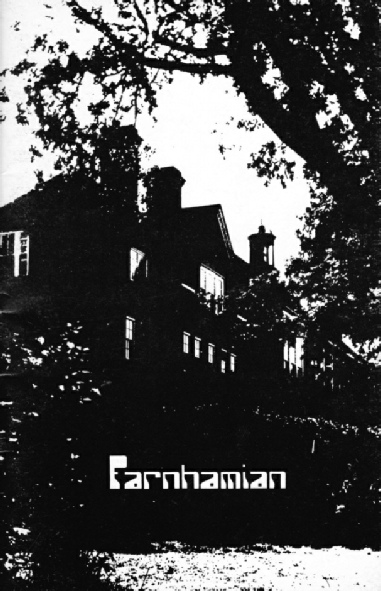 Cover of The Farnhamian, December 1971.
The last issue in this format appeared in July 1973.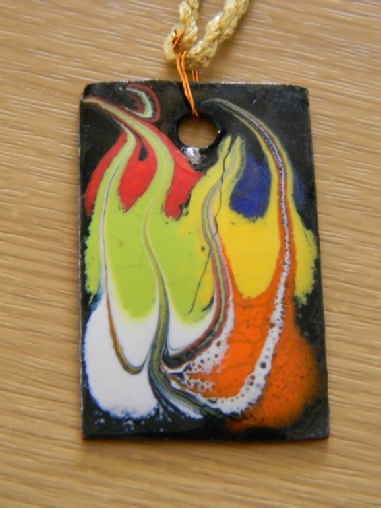 A pendant made by Chris Nelms in metalwork.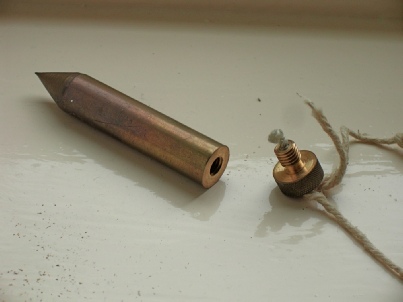 A plumb weight, also made in metalwork.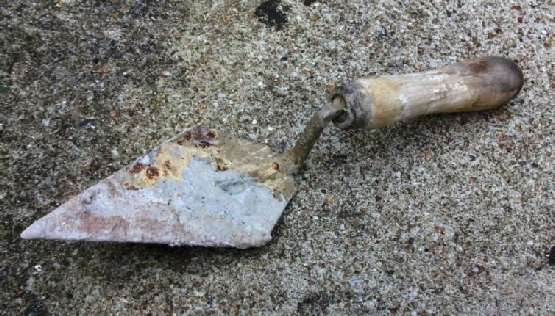 A trowel, made by John in metalwork.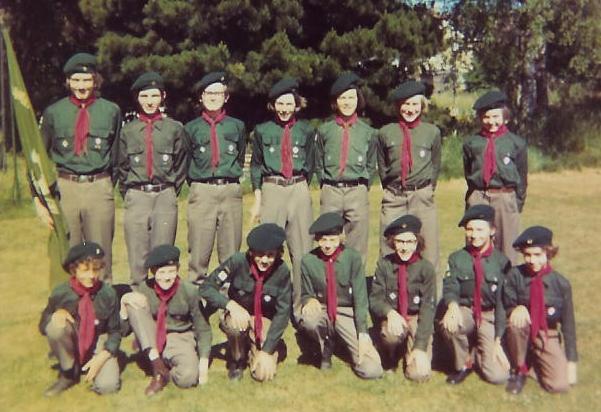 First Farnham Scout Group, 1974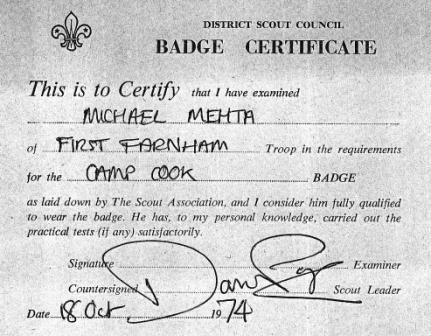 Mike Mehta's certificate as Camp Cook, signed by David Page. This certified Mike as "fully qualified to wear the badge".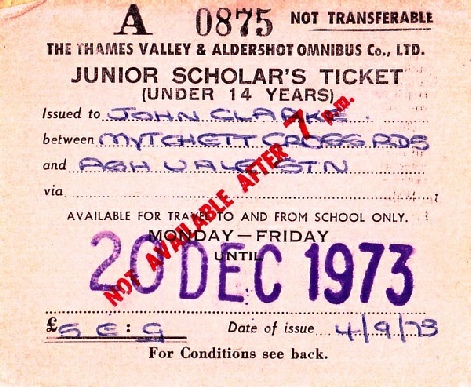 John's bus pass for the start of the third year. I used to commute to and from school from Mytchett. The cost of travel was covered by a Surrey Education Grant ("S E G" under cost), but latterly I was expected to walk to and from Ash Vale station or otherwise pay my own bus fare.
The Thames Valley & Aldershot Omnibus Company Ltd was replaced by Alder Valley which is also long defunct.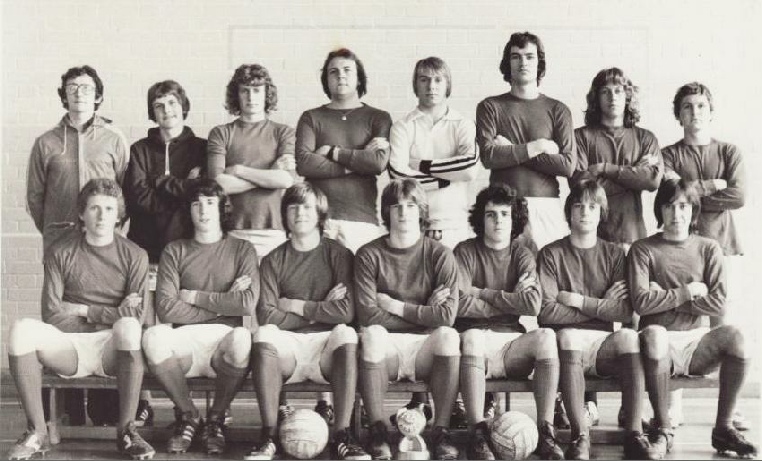 1975 Cup Winners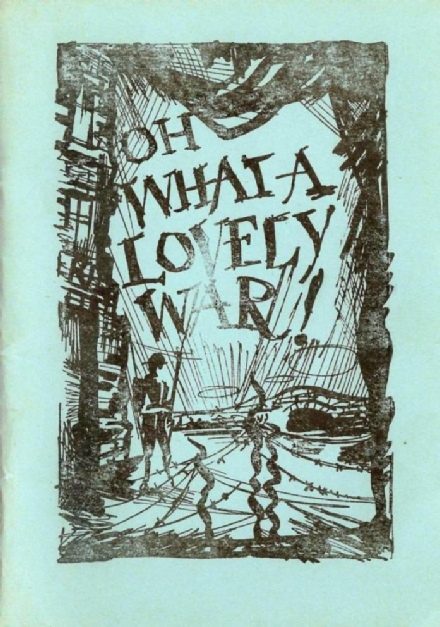 Programme for the College version of Oh What a Lovely War!
One of several many successful productions which are listed here.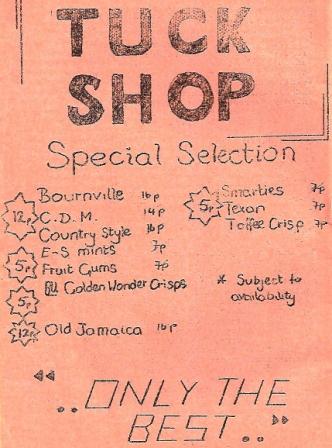 Rear cover from an early Entertainments Committee Magazine advertising the College Tuck Shop.
Just look at those prices!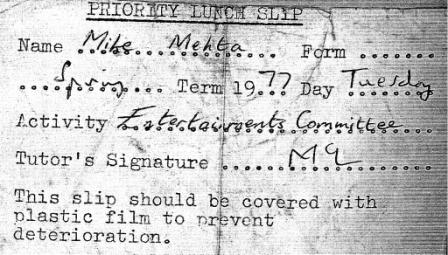 Priority lunch slip - the posh way to jump the lunch queue!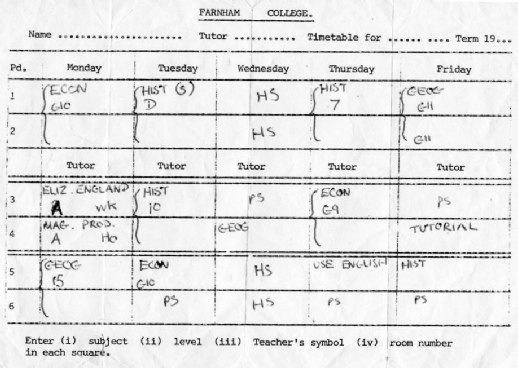 John's timetable for the Upper 6th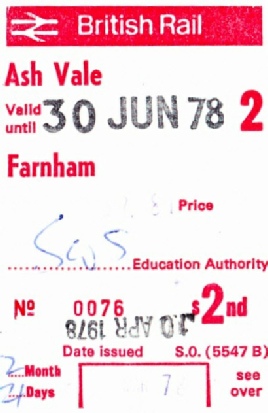 John's final train pass, 1978.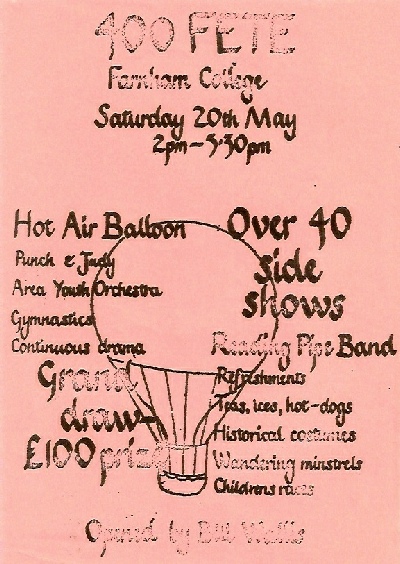 Flyer for the 400 Fete, Saturday 20 May 1978.
The event was opened by Bill Wallis.
Our gallery of photos of the fete will be posted here soon.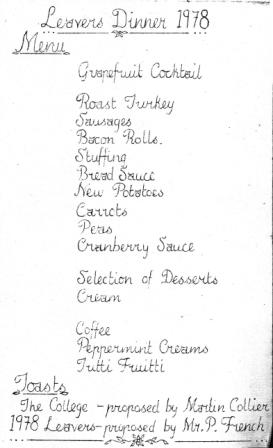 Menu for the Leavers Dinner 1978.
Speakers were:
Martin Collier (The College)
Mr French (1978 Leavers)
One of our waiters was Jeremy Hardy!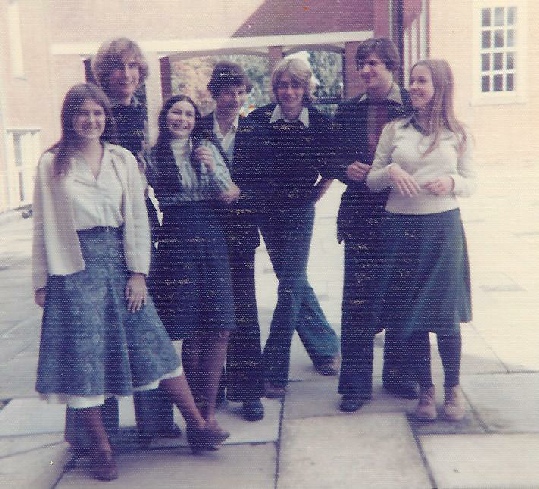 Friends hanging out, 1978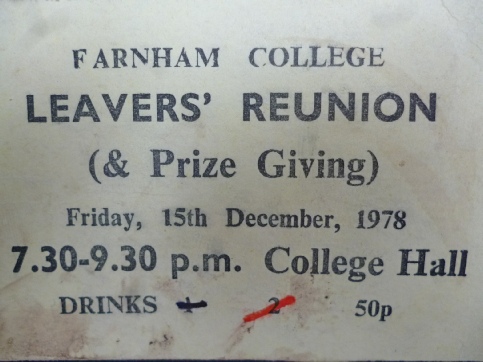 We came back in December 1978 for the Leavers Reunion and Prize Giving.
The entrance fee entitled you to two drinks.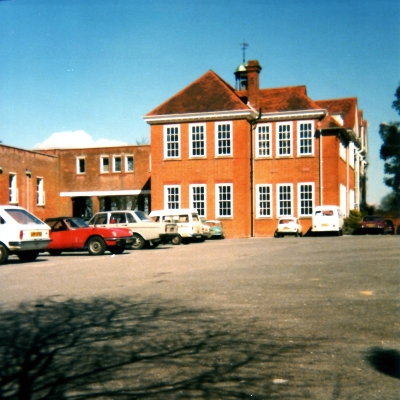 Part of the College in 1979